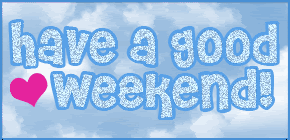 I had a procedure yesterday on my knee, so I am off my feet for 48 hours, and trying to make good use of this time, in creating something for another board I have, I am not able to do much so working on the computer is good, even though my leg hurts after sitting a few minutes, I get up walk a bit, rest my leg, then back to the board again. I am looking for ward to this weekend, and Church on Sunday, tomorrow will be another lazy day for me, but Sunday I will be able to be back to full use of my legs, and will enjoy being with our dear church family. God's grace is so full, and his love so merciful.
"And we have known and believed the love that God hath to us. God is love; and he that dwelleth in love dwelleth in God, and God in him."
1 John 4:16
We can be sure that God loves us. He wants us to live in and be blessed by his love. That love is more than just the grace that reaches us when we are saved. God's love extends through us. His love is redemptive in our loving behavior to others. His presence is seen in our loving attitudes and deeds. God wants his love to be shared by us to others. In this way, his love blesses us when we receive it and also when we share it! We need to rely on God's love, I just cannot imagine my life without God and his love in it. I would be completely lost, literally and for all eternity. However Praise God I am confident about my home in heaven, and full of joy knowing I will be in his presence the day of his return, oh what love he had for me. May we take a moment to praise him and thank him for all he did that day on Calvary for you and for I.
♥ A small house will hold as much happiness as a big one.♥