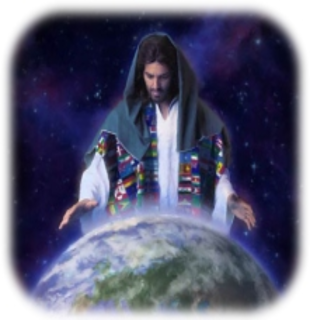 THE "DNA" OF JESUS
Was and is Jesus very God?
Gen. 1:1: In the beginning God created the heaven and the earth.
John 1:3: All things were made by him; and without him was not any thing made that was made.
Gen. 3:15: And I will put enmity between thee and the woman, and between thy seed and her seed.
This limits the seed. Normal births are the seed of the man -- not the woman. Jesus had to be virgin born.
It was prophesied, in Gen. 22:8: "And Abraham said, My son, God will provide himself a lamb for a burnt offering" -- not, as many say, "God will provide for himself a lamb", but "God will provide himself a lamb."
John 1:29: Behold the Lamb of God, which taketh away the sin of the world.
John 8:19: Then said they unto him, Where is thy Father?
John 8:24: I said therefore unto you, that ye shall die in your sins: for if ye believe not that I am he, ye shall die in your sins.
NOTE: If you do not believe that Jesus is God the Father, you will die in your sins.
John 14:9: Jesus saith unto him, Have I been so long time with you, and yet hast thou not known me, Philip? he that hath seen me hath seen the Father; and how sayest thou then, Shew us the Father?
Heb. 1:8: But unto the Son he saith, Thy throne, O God, is for ever and ever: a sceptre of righteousness is the sceptre of thy kingdom.
There are many more Scriptures that prove that Jesus is very God. Here is the "DNA" of Jesus' blood:
Acts 20:28: Take heed therefore unto yourselves, and to all the flock, over the which the Holy Ghost hath made you overseers, to feed the church of God, which he hath purchased with his own blood.
God purchased His church with His own blood -- the blood that came out of Jesus was God's blood. What an humbling fact, that God would leave heaven, enter human flesh on earth, and die for you and me. God did all of this for us, but He cannot save you unless you open the door to your heart and let Him in.
Heb. 7:25: Wherefore he is able also to save them to the uttermost that come unto God by him, seeing he ever liveth to make intercession for them.
Jesus died to save you, He lives to forgive you and, if you trust Him, He will come and receive you.
AMEN...Praise God for his seed (Jesus)
Be Blessed and have a wonderful prayerful time tonight, God bless you, and keep you until we meet again. Lots of Hugs, Barbara♥