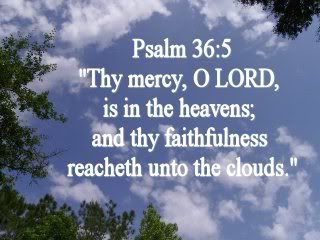 I have thought and thought about what to write today, and I have always heard write what you know. So I do not know much, but I do know what God has did for me. So I have decided to share one of those times today.
I know once I give my all to him things have never been the same, so I will be using this scripture:
Philippians 4:19 But my God shall supply all your need according to his riches in glory by Christ Jesus.
Some times we forget where everything comes from. I think back to the day when I realized that God provides ALL things, he may use others to give it to me, but all in all it comes from my heavenly Father.
I was an only child, and pretty well got everything I ever wanted, I thought my mom and dad provided these things, oh I was so wrong. Then I married young (17) and my husband cared for me, so again I thought he supplied all my needs. But you know no human being can supply our every need, they have many needs of their own, they too struggle with the same things we do, and although God uses our loved ones to provide, it is still coming from our heavenly Father. He supplies all our needs, lest we ever forget that, from the egg on our plate in the morning, to the water we shower with at night, his hand has provided all these things.
My husband hurt his back in a car accident back in the late 80's, and had to have back surgery. He was laid up for several weeks, and then several weeks after the surgery, oh me what will we do, that was my first response, how will we manage. So many things coming into to my head, my husband was our soul money maker, and now he is laying in a hospital bed, oh me what will we do...On and on and on I went, finally I could not go on any longer, I sat on my dining room floor and cried out to the lord, HELP...I realized no way could we do this on our own, and he gently showed me it was him all along providing my needs. I came face to face with the facts of life that night, God was my soul provider, he used Chuck and other folks to get it to me, but in the end it was always him. He went on and provided in this hard time, my grown children jumped in and helped all they could, our church brought food and just amazingly we did not get behind in any thing, I felt like the woman whose oil just keep going on and on and always more in the cabinet. Oh I proved my God, and he did what he promised in Philippians, from that day forward I put my trust in him, others may supply some needs, but I know in my heart it all came from my loving heavenly father, that made me that promise in Philippians, his word never fails, and you can take his word for every circumstance in your life, it is easy, just come to the end of your rope, then jump, I know God will catch you, he did me. Praise God for his mercy and his grace on this family. What he did for us he will do for you, he promised he would never leave or forsake us, take him at his word, trust him, he does not lie.
Well I have bared my heart here, I hope you can relate and it will help you in a time of trouble, God bless you and know God is able, no matter what your circumstance may be. 1Peter 5:7 Casting all your care upon him; for he careth for you.