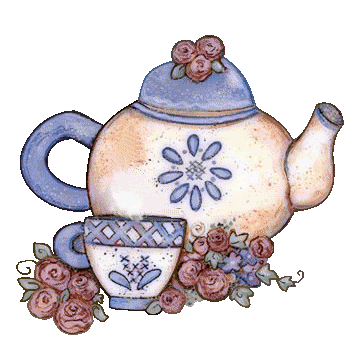 Well it is that time again, lets look in our own life and see what all we are thankful for today, can we give God
the glory for the things he has did in our life? Let's ponder on these things for a few minutes, and I am sure
you can come up with many just as I have. Hummmmmm well lets list them, and see how many I can come
up with for just today.
02. I am well and able to get out of bed.
03. I have a precious husband that I have been with over 52 years, our 50th anniversary is in September.
04. I am saved and 100% sure when I die I am going to heaven, and be with my Jesus.
05. I am too old to die young. giggles
06. I am blessed by loving and faithful friends.
07. I have lots to eat, too much some times, but never lacking.
08. I have a walk in closet so full I have to take some to Good Will.
09. I own my home, not in debt up to my ears, AMEN, now that was God's wisdom for sure.
10. We have a nice car to drive down this old dirt road ,and get dusty all the time.
11. I have a good church to attend each time the doors are open.
12. I have AC in the summer time, and a good Furnace in the winter.
13. I always have a song in my heart. Now Jesus put that there.
14. I am a half full kinda person.
15. The sun is shinning bright today.
16. I have 5 children, 11 grandchildren, and 7 great grandchildren, all well and very healthy.
17. I have a wonderful group of ladies I minister to daily, at my message board site.
18. I have met some wonderful ladies here in the blogging world, I love blogging too.
19. I have good eyes, ears, sense of smell, sense of feeling, oh God has been good to me.
20. I can open my mouth and sing his praises and speak his words to every one I meet.
I am going to stop here, but you get an idea how we can be thankful for everything in our life.
God has blessed America, because we have stood on his word, now many have tried to take
him and his word out of the government, out of the courts, out of our schools, but for us Christians
we will always have his word hid in our heart, and no one can take that away, I think that is why
David told us in the Psalms 119:11 "Thy word have I hid in mine heart, that I might not sin against thee."
he knew a time would come when Christians could not have a Bible, this has happened in many other
Countries, and if it keeps going the path it is going here in America it could
happen here as well. So it
is important to hide God's precious word in our hearts, that we stand on that word, and we can always give account to some one and tell them what God has did for us. Never be ashamed of God, or his word, stand and listen
to that sweet Holy Spirit that is in you, and when it nudges you
and tells you to tell them about Jesus, do it, then comes the sweet peace that only comes from being obedient. You hear me
mention Obedience quite a lot and you probably wonder why, well my friend, if we are not obedient to God, there are consequences for that, and I am a firm believer that God wants to bless us, but he is a just and holy God, and if we are not
obedient he will punish us too, it is very plain in his word. So I
much rather have showers of blessings, than punishment, how
about you? It is our choice. Hugs my friends, and do have a very