The Hens Have Names
Leah, Lois and Lydia, and my other two are Mary and Martha, so all have Biblical names, and all are doing great, you can see a little of the lifted cage, it stands about 4 foot off the ground, and is completely wired, so nothing can get into this cage, I am so happy that my dear hens are safe and sound now, all are laying eggs too, so I will be able to give many eggs away, makes me happy, that is the main reason I wanted more hens, to have more eggs to share.
We went to town to get some wood at Lowe's, well the car dealer is right next door, our SUV is a 2006, and we were afraid it may start having problems, although it ran perfect and still looked and smelled like new. But any how we looked, and were able to buy a new 2011 for less a month than the 2006 was, now how great is that. The interest rate is only 4% which is so good too, they give us a free tank of gas, a free car wash and oil change when needed, we are happy as can be too, it is almost like the one we had but 5 years newer. We got a great deal I think, and it should last us for a very long time, it will probably be the last new one we get, unless we live a very long time and the lord tarries, then we will need another. Here is a photo of our new SUV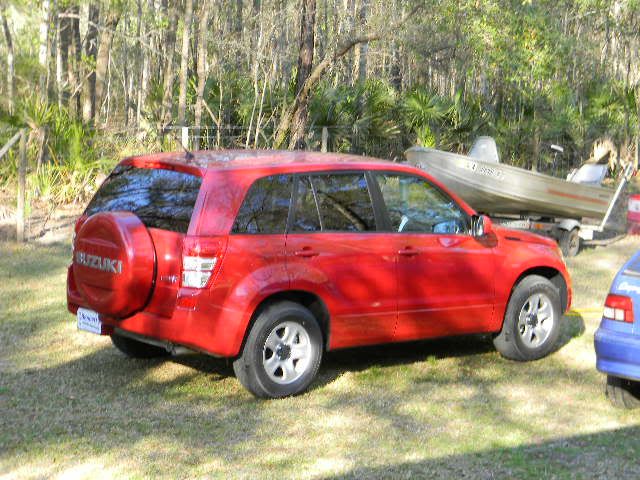 Our Azalea bushes are all in bloom now too, and my exotic plant is starting to bloom also, yes Spring is in the air, and I am thrilled, my tomatoes seeds are up about 1 inch now in the pots.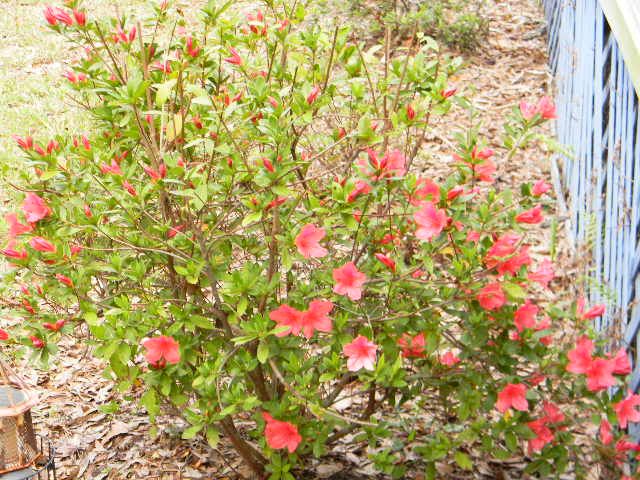 Our little Zoie Michelle is enjoying this Spring weather too.