Giving Honor To my Daddy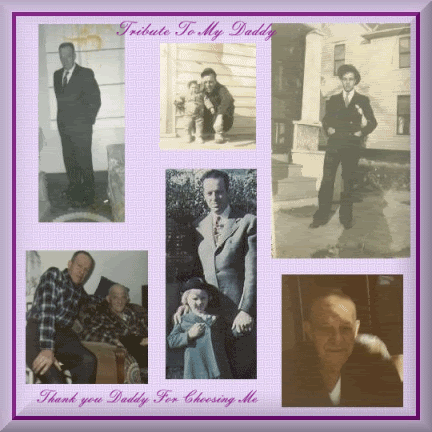 Ex 20:12 "Honour thy father and thy mother: that thy days may be long upon the land which the LORD thy God giveth thee".
We see God repeats this in the new testament too. He makes mention in Matthew and Mark and this one here.
Eph 6:2 Honour thy father and mother; (which is the first commandment with promise;)
We see it is important for us to honor our fathers, I loved my daddy dearly, and I still miss him, he went to be with Jesus in 1987 and it seems like such a short time ago. If you still have your dad love him, let him know you love him, and add to this post something nice about him. I was adopted so my dad chose me, and always made me feel very special. God truly blessed me with wonderful loving parents, I can never thank them enough for the care, and love and guidance they give to me. I am sharing this collage I made up of him with you for this Father's Day. Daddy I love you, and miss you ♥
Have a very blessed Day, and Happy Father's Day to any Dads that may be reading this too, God bless you and know what an honor it is to be a father. God bless you.