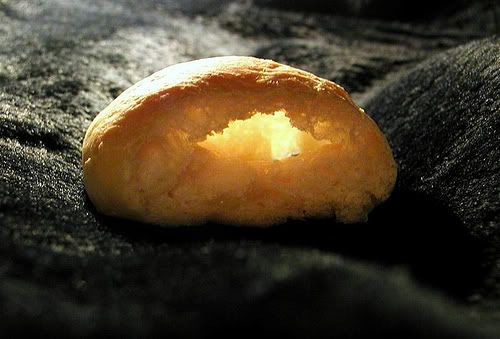 Resurrection Rolls
These rolls are a perfect way to help us focus on the Resurrection of Jesus Christ. The marshmallows placed inside the rolls before baking disappear after they have been baked. See the cute Visiting Teaching gift idea with tag below.
Ingredients & Symbolism
Large Marshmallows - body of Jesus
Melted Butter - oils of embalming
Cinnamon & Sugar Mix- spices used to anoint the body.
Crescent Roll - the wrapping of Jesus' body or the tomb.
Oven – the tomb
Cavity in bun – the empty tomb or the empty cloths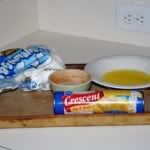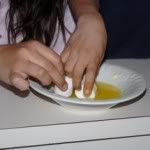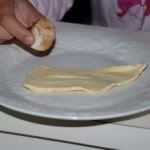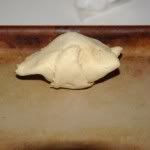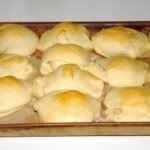 Directions:
Take a marshmallow. This represents Jesus.
Dip the marshmallow in melted butter. This represents the oils of embalming.
Now dip the buttered marshmallow in the cinnamon and sugar which represents the spices used to anoint the body.
Then wrap up the coated marshmallow tightly in the crescent roll (not like a typical crescent roll up but bring the sides up and seal the marshmallow inside.) This can either represent the wrapping of Jesus' body after death or the Tomb. Matt. 27:57–61; John 19:38–42
Place in a 350 degree oven for 10-12 minutes or as directed on the package of the crescent rolls.
(The oven can represent the tomb if the roll is representing the wrapping—pretend like it was three days!) Take the role of the guards at Jesus' tomb. Stand guard at the oven.
Let the rolls cool slightly. Open your crescent rolls and discover that Jesus is no longer there,
HE IS RISEN!!!! (The marshmallow melts and the crescent roll is puffed up, but empty.)
Jesus is Risen! Now read Matthew 28:5-8; Mark 16:4-8; Luke 24:1-6; John 20:1-18; Isaiah 25:8