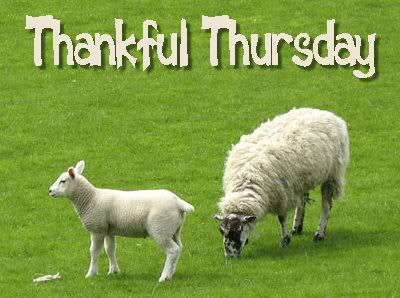 I am so thankful that our Great Shepherd is always watching over us, to guide us, comfort us in a time of heart break. We have so much around us today, I am thankful that my dear friend has the good Shepherd to give her love, peace, and comfort in the loss of her mom, I am thankful he is the great healer for so many have cancer, and bad health problems. I am so thankful he is my Saviour, for in spite of all his other attributes if he was not Saviour, we all would be lost and undone, and headed for a Devil's hell. Thank you Lord for my salvation, thank you lord for all the wonderful blessings that you give as a bonus for us that love him. Have a wonderfully blessed day.
John 10:11 "I am the good shepherd: the good shepherd giveth his life for the sheep."
Yes Jesus laid down his life because he had such a love for us, no other man would be able to do what Jesus did that day on the cross. As Resurrection Sunday approaches we will hear and see more about Jesus on the cross, how he died, and bled for you and I. He paid a debt he did not owe for me, that owed a debt I could not pay. I will be forever thankful for that, and to him.
John 10:14 "I am the good shepherd, and know my sheep, and am known of mine."
I certainly know my Shepherd, and I hear his voice leading me, giving comfort, and caring for me daily, in all the things I do, I see my love, my lord, caring for me. Oh what a blessed Saviour, to love, and care for me.