Saturday Praise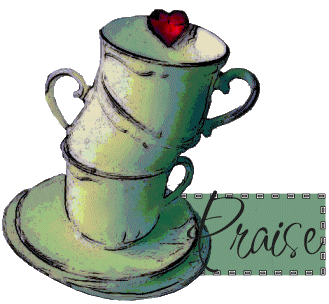 We are told all thru Scripture to "Praise" God. In the mornings and evenings and between.
We are to Praise Him in all situations, thru all trials and earthly battles and temptations. We are to Praise Him for who He is and What He has done.. If we do this, PEACE will be ours. I could praise him for ever, there are so many verses in his word that talk about praising the lord, so let us this Saturday the 12th day of March 2011 PRAISE his with all Mind, heart, and tongue.
Ps 7:17 I will praise the LORD according to his righteousness: and will sing praise to the name of the LORD most high.
Ps 21:13 Be thou exalted, LORD, in thine own strength: so will we sing and praise thy power.
Ps 22:26 The meek shall eat and be satisfied: they shall praise the LORD that seek him: your heart shall live for ever.
Ps 28:7 The LORD is my strength and my shield; my heart trusted in him, and I am helped: therefore my heart greatly rejoiceth; and with my song will I praise him.