My table is set for Fall, and I have a some Fall Decor set around already, you ask why so early, Well as you know I am having surgery the 20th of September, and I may not feel like putting up my things after that, so thought I would get a head start on it, I took a few photos and thought you may enjoy looking at them, I love my new table cloth and place mats, they are unique and say it all. Hope you enjoy and see how wonderful the lord is in all he puts in our path.
This was a Paper Mache Pumpkin my dear husband made for the bus Ministry back in the 80's
he give out candy and had quite an experience too, he had his hands inside of this pumpkin, and was
holding a plastic pumpkin full of candy, well some of the older kids spun him around, and took his candy, lol it was too funny, not much he could do being inside this huge pumpkin, he could barely see, we still laugh
about this to this very day.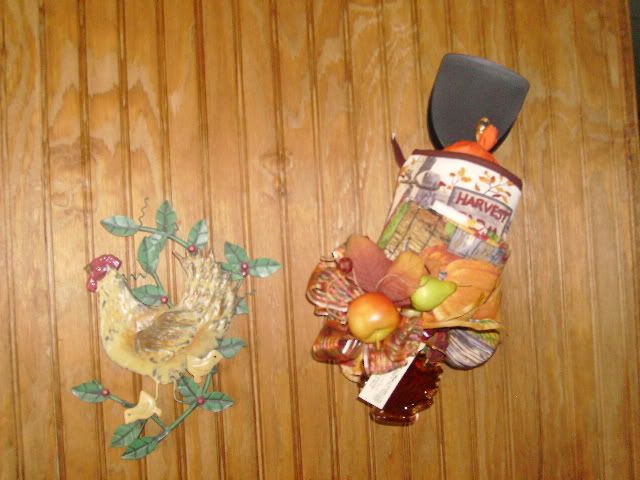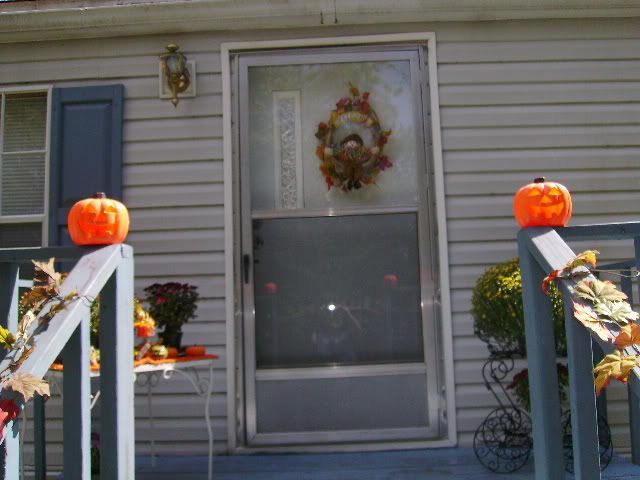 Have a really blessed weekend, and know Jesus loves you, and so do I..
Psalm 37:4 Delight thyself also in the LORD; and he shall give thee the desires of thine heart.
Hugs ♥ Blessings